Upside Down Text Generator - Flip Text, Type Upside Down
The Upside down text generator can flip normal text into upside-down. Just copy and paste OR write your text into the below box and the generator will turn text upside down that you can copy and paste into Facebook, Twitter, Instagram, Tumblr, Reddit, YouTube, etc.
How to flip text upside down?
To turn text upside down type OR paste your text in the above input box and the generator will flip your text upside down. Click the copy button to copy and use it anywhere.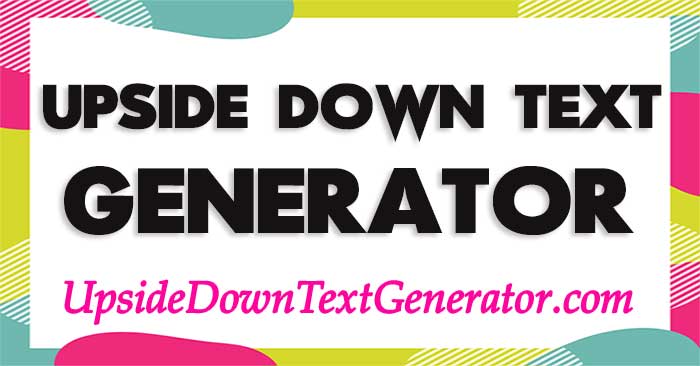 Upside Down Alphabets and Numbers
zʎxʍʌnʇsɹbdouɯlʞɾıɥƃɟǝpɔqɐ
ɐqɔpǝɟƃɥıƪʞ1ɯnodbɹsʇnʌʍxʎz
∀BɔDƎℲ⅁HIſ⋊⅂WᴎOԀΌᴚS⊥∩ᴧMX⅄Z
0ƖᄅƐㄣϛ9ㄥ86
If you like our Upside down text generator then do check out other fancy letter generator tools where you can generate stylish fonts for all social media platforms.
You may like our other tools:-